Costa Rica- Willows Hacienda Miramante
REG02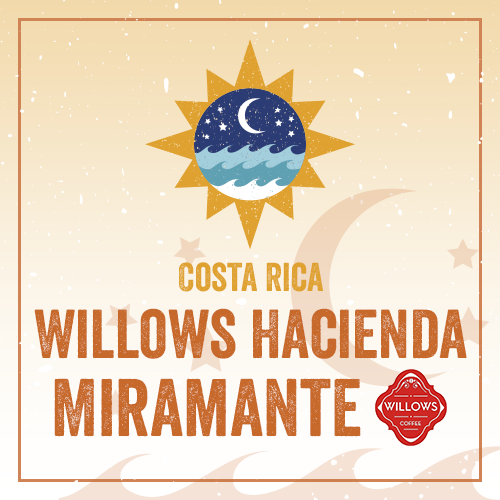 We want the world to know what great coffee tastes like. We believe that coffee has the ability to make your life better !
Hacienda Miramonte, Naranjo Costa Rica.
Elevation is 1000-1200 meters above sea level.
Crop season Oct thru Feb. The coffee grown in Naranjo yields a tasty, superbly aromatic cup.
The aroma boasts of Citrus, honey, caramel, chocolate notes, good body.
Check this wonderful company out on Face book:
https://www.facebook.com/pages/Hacienda-Miramonte/504731856258931?sk=timeline
Beans
Ground (0) Whole Bean (0)
Size
1 lb. (15) 1/2 lb. (8) Perfect Pot (Single) (4) Perfect Pot (3 Pack) (10) 5 lb. Bag (70)